Athlete of the Week: Jasmine Branda
Jasmine Branda, a sophomore and starting point guard for Granada's varsity women's basketball team, has been selected as Athlete of the Week. In her second basketball season at Granada, Jasmine is humbled and very excited to know she's being featured.
Jasmine's introduction to the sport came when she was just 5 years old playing for the youth CYO basketball team, she began to fall in love. Enthusiastic about the game, by 5th grade she began playing travel basketball. Over the years, friendships with fellow teammates began fuelling her motivation. The bonds, camaraderie and devotion developed into a greater love for basketball. Just this week, Granada's Varsity team played our cross town rival, Livermore High and won 56-13. "We all work so hard, and I want us to win," Jasmine explained. When asked how her coaches push her to succeed, she said, "They work me as hard as I can go and teach me to never be satisfied."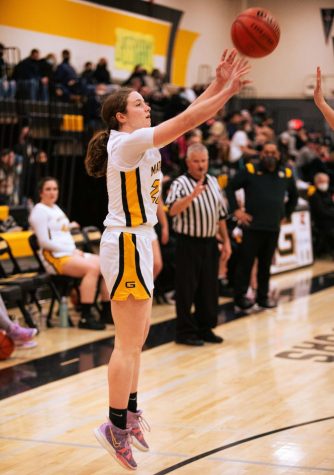 For Jasmine, juggling the responsibility of being a student-athlete is ongoing yet rewarding. "Some nights don't have as much sleep but I always get the work done," she explained. There are added pressures to perform well in both school and sports but the benefits of building enduring character makes it all worthwhile. As a sophomore, Jasmine feels very proud to be featured for Athlete of the Week. At this point she is unsure whether she wants to pursue basketball at the collegiate level but knows she wants to be involved with the sport throughout her life. Congratulations Jasmine Branda. We are excited to see what you do next!