Granada Girls Golf Team Sees Success This Season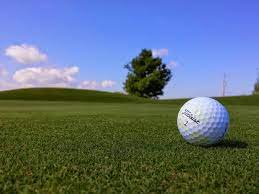 With their fifth place ranking in the Tracy High Tournament, Granada's girls golf team is a force to be reckoned with. Led by Lauren Anthony, the team's strong bond and shared love of golf has allowed for the success they've seen so far this season.  
The team's success undoubtedly stems from its encouraging atmosphere. Captain Lauren Anthony has been on the team for three years and says, "encouraging the new players, and helping them get better," is her favorite part of being on the golf team, making her a seemingly perfect choice for captain.
Other players have echoed this sentiment, such as Laney Wojdon: "I really like the people, we have a really nice team," and Lyndsie Phillips: "It's a really supportive team." 
The team regularly practices at Poppy Ridge golf course throughout the week. They compete in tournaments, normally on the weekends. The number of strokes per hole are recorded for each player, but only the top five scores per team are submitted.
Though the school week is filled with practices for the girls, their love of the sport leads them to go that extra mile.
"On weekends, a little group of us will go golf on one of the courses," reports Phillips. These additional practices have not only helped the team hone their golfing skills, but also allowed them to bond and get to know each other better as the season progresses. 
With the EBAL tournament taking place on October 17, the team hopes to continue their success. As of right now, the team ranks 8th in EBAL with a record of 2-2. Regardless of the outcome, Lauren Anthony says " We've already had a great season, we've won more games than expected. I just hope we can continue to perform at this level for the rest of the season and into EBAL."