Mosquito Fire
On the night of Tuesday, Septem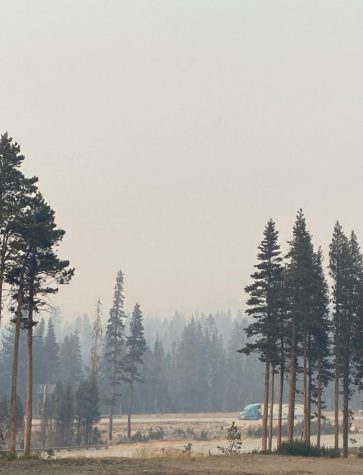 ber 6, 2022, a raging wildfire broke out on Mosquito Ridge Road, near the Oxbow Reservoir in the Tahoe National Forest, in between the border of Placer and El Dorado counties. One week later, almost 75,000 acres have been scorched and the fire is 34% contained. Approximately 11,500 people have been forced to evacuate in surrounding towns. However, recent forecasts show that the outcome of the fire is completely determined by future weather conditions.
Last week, the Mosquito Fire was burning at a rapid speed and first responders were having difficulty containing the fire due to the rugged terrain of the Tahoe National Forest. By Wednesday evening, evacuation orders were issued for Michigan Bluff, Gorman Ranch, Chicken Hawk, Volcanoville, and Foresthill as the fire had covered almost 6,000 acres in a span of 24 hours since its initial report. CAL FIRE NEU had difficulty estimating the true size of the fire due to heavy smoke gathering in the area. Nearby towns, such as Colfax, Auburn, and Meadow Vista had a reported AQI as high as 381 on Friday, September 9. 
In contrast to the hot, dry weather conditions of last week, cooler temperatures and rain are forecasted next Monday and Tuesday. However, forecasters believe that the rain will be accompanied by strong winds and thunderstorms, which could cause further ignition. Cal Fire hopes to have the Mosquito fire 100% contained by October 15, 2022, but in this unfortunate circumstance, containment is defined by stopping the fire from covering more ground rather than extinguishing it altogether.