Senators Against Ticketmaster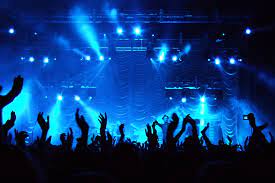 If you've ever been to a concert, chances are you probably got those tickets through Ticketmaster. Ticketmaster is an online site where you can buy tickets for live events like sports games and theater plays, but they're mainly known for selling concert tickets. Ticketmaster is owned by Live Nation Entertainment, a company that owns over 70% of the concert industry. Although most live event tickets are bought on Ticketmaster, the site is very unpopular as it is filled with problems such as overpricing and difficulty buying tickets. Despite the fact that they're so hated by the general public, Ticketmaster has a monopoly over the concert industry meaning it's impossible to avoid using them, so they can charge insanely high prices for tickets and no one can really do anything about it. Recently though, Ticketmaster gained the attention of the U.S. government when the site messed up selling concert tickets for one of the biggest celebrities in the world, Taylor Swift. 
Taylor Swift announced her long-awaited concert tour in November. The tour is going to be her biggest one yet and around 14 million people were vying for concert tickets when they got released. Since Ticketmaster was the one selling all the tickets, they charged ridiculous prices, and, even when people bought the tickets, they still couldn't get their tickets because the website stopped working due to so many people trying to get tickets. The Senate held a hearing to address the problem with Ticketmaster on January 24.
During the hearing the CFO of Live Nation Entertainment, Joe Berchtold, apologized to Taylor Swift and her fans, saying that, "As we said after the onsale, and I reiterate today: We apologize to the fans…We apologize to Ms. Swift. We need to do better and we will do better."
He testified that the website had, "three times the amount of bot traffic than we had ever experienced," when the tickets were put on sale and the number of bots, "required us to slow down and even pause our sales."
As for the extremely high prices, Berchtold testified that Ticketmaster just lets fans buy tickets, and that they have no control over the ticket prices and the number of tickets sold. "In most cases venues set service and ticketing fees," said Berchtold.
The hearing led by Senators Amy Klobuchar and Mike Lee, united Republican and Democratic senators in a day of scrutinizing the monopolistic practices of Ticketmaster and dropping Taylor Swift lyrics in arguments. Senators focused their energies on pointing out the lack of competition in the ticket market as Ticketmaster controls nearly 80 percent of the ticket market in the U.S.
In countering the argument that venues set the service and ticketing fees Sen. Amy Klobuchar, D-Minn, explained, "They [Live Nation] own many of the major venues, and for the venues that they don't own, they tend to lock in on three-, five-, seven-year agreements, which means that the competitors that are out there aren't able to even compete when it comes to the ticketing."
If Live Nation owns most of the venues this means that they technically have a hand in setting service and ticket fees. Senators criticized how vertical integration between Live Nation and Ticketmaster created a market-dominating company with little concern for fans, artists, and smaller venues. Senators brought in testimonies from people such as Garth Brooks, the Atlanta Braves, the lead singer of Lawrence, and CEOs of smaller ticketing companies. These testimonials helped share experiences from all sides of the issue.
The hearing did allow for a copious amount of Taylor Swift lyrics to be dropped in rather awkward and pandering ways, but some of the best were, "Ticketmaster ought to look in the mirror and say: 'I'm the problem. It's me,'" (Senator Richard Blumenthal of Connecticut) and, "A few million Taylor Swift fans would respond, 'This is why we can't have nice things.'" (Sal Nuzzo).
It isn't clear if anything will come from this hearing but there a couple of important things to take away from it. For a short time this hearing unified Republicans and Democrats fighting against the same problem towards the same end goal. Scrutinizing Ticketmaster also allowed lawmakers to focus on antitrust and monopoly issues which are populist themes both parties have been eager to highlight. The hearing also shows the power of the younger voting body, many of whom are Swifties (Taylor Swift fans). Young voters actively protested against the issue the Ticketmaster created and it drew the attention of lawmakers eager for their votes. However holding hearings is the easy part and many wait to see if the issue will be addressed legislatively or if a day of nods to Taylor Swift lyrics is where it ends.