Club Spotlight: Model U.N.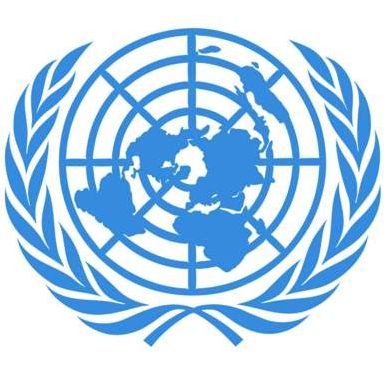 While we have already explored many new clubs that have started in recent years, one that has been at Granada for a very long time is Model United Nations. Based on the actions of the actual United Nations, this club explores global politics while putting its members into realistic world issues.
Although struggling to find new members during the pandemic, club president Owen Fidler, a junior at Granada, and his fellow officers were able to lift it from the ashes during the new school year. Remembering what Model U.N. was like during the pandemic, Owen commented that, "Model U.N.'s been around for a while, and when I came to join it all the officers were seniors, so the club was kind of just left to us. I think it's pretty powerful that we were able to garner more interest than it had last year just from a completely new group of people."
Gathering every Tuesday at lunch in room 300, Model U.N. is a mix of research and global understanding as well as cooperation to be able to work with other Model U.N. delegates from other schools to fix real world problems. While gathering every week to discuss new matters, the main goal of Model U.N. is to attend conferences in other countries that replicate those of the real U.N. Working with students who are part of their own Model U.N. clubs, members get the chance to work with a wide range of people and learn more about the countries they represent. In his own words, Owen explains that "At a Model U.N. conference you and I'd say 20 to 30 other people from many different schools in the area, and sometimes out of the area too, come together in a classroom or in a meeting room and go through a procedure of debating global politics and coming up with solutions for those political crises through diplomacy and understanding of various cultural backgrounds."
Not only does the club give students a place to learn about other countries and understand global politics but you can also connect with your fellow delegates. Owen recalled his first Model U.N. conference during his sophomore year and how it was amazing to meet other students who were involved. 
His favorite part of Model U.N. is "meeting people at the conference that you start to understand in a really intellectual way, and some of these people you can keep [in] contact with after the conference, and I feel like multiple times during conferences I've met people. I've really gotten to understand people who live pretty far away, and I've gotten to understand them as their countries."
With so much to do in Model U.N. it's no wonder the club has found so many new members and is already getting ready for another conference. Whether you have an interest in global politics, love to learn about other countries or cultures, or even want to be a part of the real United Nations one day, Model U.N. is a fantastic opportunity to do all of that and more.