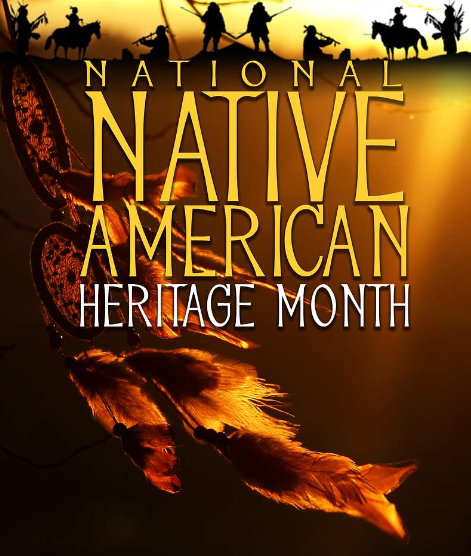 In 1990, President George H.W. Bush designated November as Native American Heritage Month. Now it is a time to explore the culture and history of Native Americans, but it wasn't always this way. There is a long, messy history between Native Americans and the pilgrims and colonists who came to this country, and, for a long time, Native history was not taught. Here are six movies or documentaries that not only tastefully show Native American history but also celebrate the culture that Native Americans have given us.
Dances With Wolves (1990)
Directed by and starring Kevin Costner, the 1990 film Dances With Wolves not only is critically acclaimed but is the only film about Native Americans to win the Academy Award for Best Picture. The film takes place after the Civil War and follows Union Army Lieutenant Dunbar (Kevin Costner). He befriends the Sioux tribe and falls in love with their culture and way of life. Along with artfully portraying the lives of Native Americans, its cast is composed of real Native Americans. No other film about Native Americans has gained such acclaim. You can watch Dances With Wolves on Prime Video or Pluto.
Killers of the Flower Moon (2023)
Story continues below advertisement
Based on the David Green book of the same name, Killers of the Flower Moon tells the story of the Osage Nation and their struggle for not only their land but also their lives. When oil was found on the Osage land in the 1920s, many oil prospectors and government officials came to the area with the hope of taking the oil away from the Native Americans; this was done through violent methods that resulted in the murder of many Native Americans. Killers of the Flower Moon is a disturbing tale of the violence that Native Americans have faced for centuries. The film is currently in theaters and will soon be released on Apple TV+.
Gather (2020)
The documentary Gather follows many Native Americans as they try to reclaim their traditional Indigenous foods. This documentary not only showcases the struggle of Native Americans to own their own culture but also explores the different foods and cultures that were once common among Native Americans. You can watch Gather on Netflix.
Smoke Signals (1998)
Focused on two Native American friends, Smoke Signals is the first film to be entirely made by Native Americans. Smoke Signals artfully explores the lives of Native Americans with a heavy dose of comedy. The film follows Victor and Thomas as they embark on a road trip where they finally address their past trauma. Victor struggles with his love and his hate for his father, Arnold, while Thomas idolizes Arnold who saved Thomaas from a fire when he was a baby. You can watch Smoke Signals on Prime Video.
Songs My Brother Taught Me (2015)
Created by Chloe Zhao, Songs My Brother Taught Me focuses on the struggles of Native Americans who live on reservations. The film takes place on the Pine Ridge reservation in South Dakota, a reservation known for its impoverished people who lack access to food, clean water, and other resources. The film shows the lives of two Indigenous siblings and portrays the realities of living on a reservation. Songs My Brother Taught Me is available on Prime Video and Apple TV+.
Basketball or Nothing (2019)
Basketball or Nothing delves into the relationship between Native Americans and sports and shows how basketball is important for many Native people. The docuseries follows the basketball team of Chinle High School which is in the Navajo Nation of Arizona. It follows the basketball team as they try to win the state championship for themselves and for their people. Basketball or Nothing is available on Netflix.