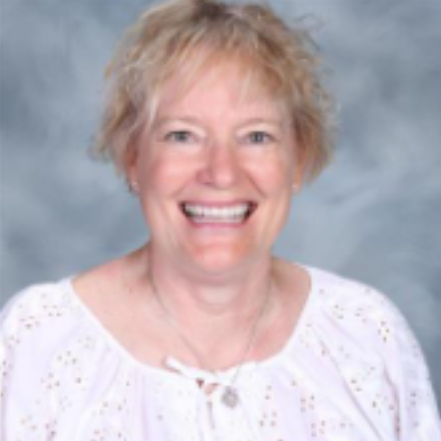 As students come and go from Granada, there are also teachers arriving and leaving Granada. While there are a few new teachers at Granada who are just beginning their teaching careers, there's one teacher at Granada who's leaving Granada as her teaching career comes to a close. Mrs. Brickwedel, social science/FIT teacher and one of the most senior staff at Granada, will be retiring soon.
Mrs. Brickwedel has been teaching for 39 years and she's been at Granada for 38 of those years, making her, in her words "the most senior full-time person on staff in terms of years of service". She first became interested in teaching in college when she worked with teenagers through Young Life. " [I] thought my degree in Anthropology would allow me to teach high school geography," she says. She decided to start teaching freshmen because "My favorite grade to teach is 9th grade!  I love teaching Honors Social Science 9 and F.I.T!". 
Like in any career, there are good and bad moments. "My favorite part of teaching is that every day is different – you certainly can't be bored!" Mrs. Brickwedel says, "The worst part is having to make copies and to grade". Some of her favorite moments teaching include watching Granada volleyball, football, and basketball teams win championships over the years and taking students to see Washington D.C. "I love being in teacher dances at rallies and dressing up for spirit days.  I have worked with some amazing teachers and admin over the years, making some great friends and memories!" says Mrs.Brickwedel.
Being a teacher at Granada for so long gives you a different perspective after seeing things change over the years. Mrs. Brickwedel says, "Change is constant. I've worked with 6 different principals, and I am now the most senior full-time person on staff…Expectations of what a teacher is responsible for both in and outside of the classroom have definitely increased. I still love coming to work every day, but it's about time for me to hang up my lesson plans and focus on myself. So yes, retirement is in the near future!". Granada will miss having Mrs. Brickwedel around after having her for so many years but we look forward to a new era with new teachers that will hopefully stay for a long time!
Story continues below advertisement