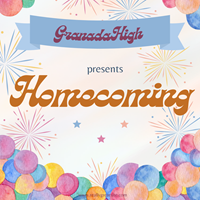 Homecoming is approaching fast this school year and most students are excited for it to happen. The Homecoming Dance is on Saturday, October 7, from 7 pm – 10 pm.
This week, homecoming tickets are on sale, $25 with ASB and $30 with ASB. Buy your tickets now because ticket prices will increase on September 25 and sales end on October 4. Before you buy your tickets, it is very important that you stop by Student Services to pick up your contract; you, your parent, and your guest (if you have one) must all sign the contract. After you all sign the contract, you can either buy your tickets online on the school's website or in person. However, if you have a guest you must buy your ticket in person. If you have ordered a Homecoming shirt this year, it will be delivered the week before Homecoming itself.
Themes:
9th- Into the City
Story continues below advertisement
10th- Into the Superbowl
11th- Into the Toy Box
12th- Into the Stars
If you like social gatherings, you should definitely attend Homecoming this year!