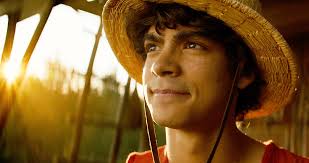 On August 31, Netflix released its newest TV series, One Piece. One Piece is a new, live-action take on the popular anime and manga of the same name by Eiichiro Oda. In past years, Netflix has tried and failed to adapt other popular animated properties, so many fans were not confident One Piece would be different. However, the show has already broken television records within the first few days of release.
One Piece has become the most popular show across 84 different countries, breaking the record previously held by Netflix's Wednesday and Stranger Things with 83 countries. Many fans are saying One Piece has broken "the curse" of live-action anime adaptations. Oda later said that he had "numerous scenes" reshot because he "felt they were not good enough to put out into the world." He went on to say, "[I am] sure that some will point the finger at that character that is missing, or that scene that was omitted, or the differences from the manga…But I'm sure these criticisms will come from those who have love for One Piece."
At the time of writing, One Piece has a score of 85% from critics and 96% from audiences on Rotten Tomatoes. One Piece is also currently the most popular show online, with an engagement score of 87.8. The series is currently available for streaming on Netflix.
Story continues below advertisement