Miley Cyrus Delivers on Her New Album "Endless Summer Vacation"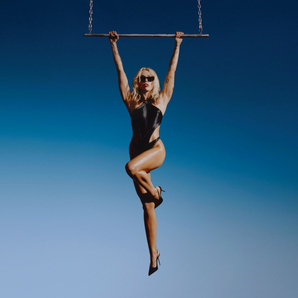 Pomegranate Seeds: 8/10
Miley Cyrus has released her highly anticipated eighth studio album, Endless Summer Vacation. The lead single from the album, "Flowers," gained widespread popularity and is already a huge hit of 2023. Here's my opinion on the rest of the album and whether it stacks up to "Flowers" and the rest of Miley's music.
The album started off strong with "Flowers," a catchy pop song that exhibited Miley's great lyricism and good voice. The song has a very catchy beat and chorus that are fun to listen to. While not full of energy, "Flowers" is a fun breakup song that has great production, and instrumentation, and shows off Miley's vocals. Track two was "Jaded" which continued the same mellow vibes as "Flowers." The entire song is well made and the chorus was the best part, making it one of the best songs on the album. It was another fun breakup song, like "Flowers," where Miley really showed off her vocals.
Next is "Rose Colored Lenses" which had similar vibes to "Flowers" and "Jaded." It is a very chill song, but the lyrics sounded great and the production was fantastic. "Rose Colored Lenses" was another breakup song that felt very relatable and I could imagine plenty of people singing along too. "Rose Colored Lenses" had a good chorus, good vocals, and a good length.
Track four, "Thousand Miles" featuring Brandi Carlile, was much more different from the first three tracks and had a lot of country vibes. While I was hoping to hear a different song from the others, I did not like this track. The country style didn't sound good and it would be much better if the song was just pop. It had similar lyrics and themes (breakups) to the last few songs but made it worse with the change in style, not to mention the harmonica solos came out of nowhere. Miley switched up her style again on track five, "You," which was more of a piano ballad. Miley sounded very good and I could imagine this song sounding great live.
By this point, I was getting a bit bored with the same mellow, unenergetic vibes of the first five tracks, but that changed on track six, "Handstand." It opened with a lot of instruments I hadn't heard yet on the album and felt more like electric pop. It wasn't full of a lot of energy, but it still gave me the fun vibes that I was hoping for. "Handstand" also deviated from the last songs with lyrics that were about more than just a breakup. With interesting lyrics and fun instruments, "Handstand" is one of the best songs on the album.
The same fun vibes of "Handstand" would continue on the next track, "River," but this time with even more energy. The intro of the song immediately gave 80s vibes and felt reminiscent of Depeche Mode. This song was happier and instead of being about breaking up it was about having fun. I could imagine this song in movies. The bridge and chorus were great and with the non-chorus parts being on par with the chorus, it was one of the best songs on the album. It had a lot of energy and was fun to listen to. Track eight, "Violet Chemistry," felt similar to "River" in that it had a lot of the same instruments and vibes. Still a great song, "Violet Chemistry" had fun lyrics and a great beat that made me want to keep listening.
Track nine is "Muddy Feet" featuring Sia, although Sia was about as noticeable as Lana Del Rey on "Snow On the Beach." "Muddy Feet" was different from the last three tracks as instead of being fun and happy it felt more angry and powerful. It was another breakup song, but this time it focused on anger instead of sadness. I loved the intensity of the song as well as the lyrics which helped convey all of the emotions of the track. Miley sounded great on this song and it is one of the best on the album.
Track 10, "Wildcard," was more electronic with its instrumentation and a fun chorus with great production. Another love song, "Wildcard" had a good beat and a lot of emotion, and Miley sounded very good. Track 11, "Island," was different from the last track and returned to the mellow vibes of the first few songs. A very chill song, Miley sounded good but it did get to be a bit too long as the lyrics felt very repetitive. The album closed with "Wonder Woman," the one song on the album not about love or a breakup. It's another piano ballad that sounds very pretty and I can imagine will sound great in concert. Miley sounded good and the lyrics were well written, and overall it was an interesting way to end the album.
Endless Summer Vacation definitely showed off Miley Cyrus' artistry but it was still just a breakup album so at times it felt repetitive with its themes and inspirations. While a very cohesive album that I did enjoy, it still felt basic at times, giving it 8/10 pomegranate seeds. Endless Summer Vacation was a good album that I'd recommend to any Miley Cyrus or pop fans.