UC Berkeley panel for STEM students held at Granada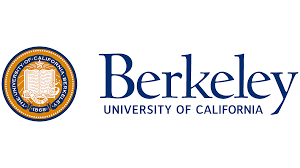 On Tuesday, January 17, alumni from UC Berkeley held a panel about opportunities at UC Berkeley for students interested in STEM. Diana Lizarraga, a professor at the university and two alumni, Kseniya Usovich, and Karla Palos Castellanos visited Granada to talk about options for STEM students interested in going to UC Berkeley. 
The event was organized by Prisha Sheth (11), who in an interview said, "Yeah, me personally, I've been interested in STEM for a while. Like, I've been a part of the girls who code club at middle school since sixth grade, so I've always had like a passion for coding."
According to her, organizing the event was relatively simple. " My brother is actually a student at UC Berkeley, and I was talking to him. I was doing some research just in general about summer plans and stuff, and I came across the whole thing about Berkeley nerds and Cal Nerds. I thought 'oh my god this is perfect' for Granada because we have a lot of diversity, and I thought of just having a panel overall about UC Berkeley cause I know a lot of people are interested in going there. I found the email for Dr. Diana who's like the head of Cal Nerds, so I emailed her, and then I emailed the actual Cal Nerds. It was literally what was on the website. I had nothing to lose and, again, we had a great turn out at the event, you know. I think 60 to 70 students came, so I'm really grateful for that. I really hope that they learned a lot and that helped them out," said Sheth.
At the panel, there was a lot of discussion about STEM opportunities for underrepresented students and how to make connections and create your own opportunities. The main topic was a program called STAR, which is a resource that minority students can use to find help with housing, scholarships, money for food, travel grants, mentorship, STEM opportunities, and guides that can in general just be used to get through college. The program was started by Diana Lizarraga, director of STAR, and one of the alumni of UC Berkeley that came to speak at the panel on Tuesday. Growing up, she said she didn't see many people who looked like her in the STEM field and after becoming a professor at UC Berkeley she became determined to make the STEM field more accessible for everyone. That's how STAR was formed – an online resource for students and parents to use to find hidden opportunities and go into the STEM field. If you want to learn more about this program, or if you're interested in finding opportunities in STEM go to star.berkeley.edu to find out more about what you can do to advance your career in STEM.
The panel was a great way of encouraging students to try new things and work hard to find hidden opportunities so they can achieve their goals. After the panel, I interviewed Diana Lizarraga and Kseniya Usovich and they had encouraging advice for students looking to go into STEM, specifically at UC Berkeley.
Ms.Lizarraga said, "One thing that I always encourage students to do is to explore is research and also I mentioned the cosmos program that's a STEM program for highschool students, it's residential. They have it at UC Irvine they have it at UC San Diego, they have it at UC Santa Cruz, and they have it at UC Davis and they bring in a group of students and have these different STEM trackways for students to explore. So I think that, it can nurture your soul, when you get exposure to different things, hands-on experiences. It helps shape that trajectory of where you would love to go. Not because someone is telling you 'this is where you need to go' but it's like you're really feeling like this is exciting for you, we're looking for innovators, we're looking for creative people, we're looking for students who want to be creative in their work, get involved in the research and explore STEM and help improve the human condition. You know it's simply that they have to accept somebody so it might as well be you, right? Anything is possible, but if you don't ever try then that's a challenge so please please please take a look at the centre for educational partnerships they have a bunch of programs and advisors that work with high school students to support their pathways to college, but also to Berkeley."
As for Kseniya Usovich, her main message was, "continue trying, there is a place for you definitely, at Berkeley, you don't have to figure it out now, there are communities for you that will be supportive, friendly and will understand where you are coming from, so just look for your people, they will be a major help for you."