First Look At "Outer Banks" Season 3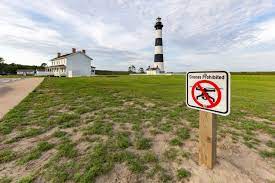 "Outer Banks" was one of the most popular shows on Netflix when it was released in 2020. It quickly gained attention on multiple social media platforms. The second season released over a year ago, and fans have been waiting for the third season to drop ever since it was announced in December last year. After waiting almost a year, we've finally gotten our first look at the new season. 
"Outer Banks" follows a group of teenagers, Kie, Pope, JJ, John B., and Sarah. They live in the town Outer Banks, which is divided into two groups. The people who have tons of money and are very fancy, known as the Kooks. And the people who don't have as much money and live in a significantly less-fancy part of town, known as the Pogues. The Kooks and Pogues have been rivals for years. After John B.´s father goes missing after he was searching for gold, John B. decides to pick up his dad´s research and find the gold with his friends. Over the course of two seasons, we see the group go through relationships, friendships, murder, crime, and lots of drama. The most recent season released on July 30th, 2021. The third season was confirmed in December, 2021. On September 24th, just a few days ago, the official Instagram account for the show released a teaser of the upcoming season.
In the last episode of the second season, the group of friends are stuck on an island. From the teaser, we can see they are making the very best of it. The teaser is just over a minute long, yet fans have already formed countless theories and picked apart every scene shown. One of the theories many agree with is that Kie will play a big role this season. Since the beginning of the show, and especially last season, fans have been rooting for Kie and JJ to get together. In the teaser, we see the two hugging and crying, which has led people to believe this will finally be the season we see them become a couple. While Kie was a huge part of the teaser, we also see the rest of the group seemingly running away from something. There are a lot of bad guys in this show that have it out for the group, so there are lots of options as to who, or what, are chasing them. Last season left a lot of unanswered questions. Like, for example, is John B.´s dad alive? What is Ward going to do with the cross? How will the group get home? Hopefully all of these questions will be answered. While we do not have a specific release date yet, the teaser confirms "Outer Banks" season 3 will release in 2023.