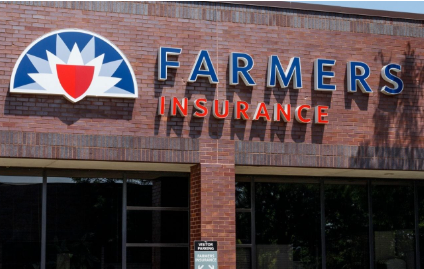 Californians all around will have to switch insurance providers as a big one is pulling out of the state. Farmers Insurance, which is in the top 3 for biggest insurance company in California, gave up its Certificate of Authority, which allows the company to operate in California, as found in a filing with the California's "Department of Insurance".
Sophomore Nash Lay said, "My parents used Farmers Insurance for years, sad to see them go honestly." He then added that, "this is just another loss for California this year, huh."
But not all hope is lost.
Michael Soller, deputy insurance commissioner at Farmers, said that "soft-landing offers" will be given out to policyholders which will mimic renewals in a different Farmers company. He then also said only about 2,800 policyholders out of the tens of thousands will not receive an offer from the company.
Story continues below advertisement
Farmers Direct had already stopped creating new policies in California as of Sept. 15, when it gave up its Certificate of Authority, as seen in the state filing. The company will continue to service existing policies, but began sending out non-renewal notices to those with active policies. The non renewals will take effect on a rolling basis, beginning mid-December. 
Allstate and State Farm have also stopped new California policies, saying wildfire damage was a key factor. Also, four other insurance brands that are part of Kemper Corp. have recently filed plans to exit the state of California, though they did not attribute the decision to wildfires or other severe weather; they will begin non-review insurance policies starting in 2024.
So California seems to be in a bit of a pickle with insurance options, as many leave the state. Some left for wildfires, or the ever increasing price tags in the state. But what does this mean for us the people? I guess only time will tell.