Club Spotlight : Latino Club
The Latino Club, despite being a very small group, is always doing interesting activities highlighting Latin culture. The club goes to different schools to help in activities and anyone can feel welcome since it is a very united group of students and teachers who care about the same thing, being Latino and representing it with pride. They also are engaged in activities like going to visit universities and social work.
The club president, Brittany Robles, explained why Latino Club is unique at Granada. "The Latino Club is one of the only clubs in the school where Latinos and non-Latinos can learn about and celebrate Latino culture. We focus on helping and talking about problems within Latin America in addition to problems within our communities," said Robles.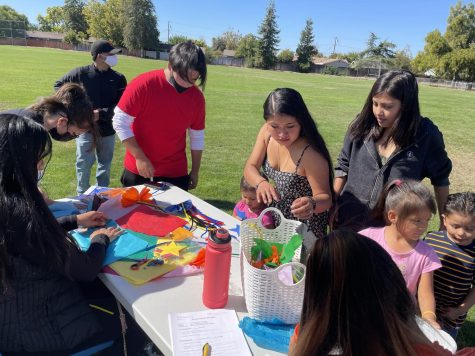 "Students should join the Latino club because they can learn new things about Latino culture such as food, music, and traditions. It is also an opportunity to help the Latino community. Right now we are raising money to help repaint a school in El Salvador. The Latino club also gives students opportunities to make new friends or friendships between the school with similar tastes to theirs. Latino club focuses on making a comfortable and fun environment for students, we try to include everyone who wants to participate in the club and do fun activities for students," Robles added.
Robles hopes that the club continues to grow moving forward and be as robust as it was before the pandemic. "I think that the future of the club depends on the people that are in the Latino club as well as the amount of interest in the club. I know that before the pandemic it was easier to do activities in the club and there were more people interested in the club. I hope that the Latino club is still active, and that they continue to do different activities," said Robles.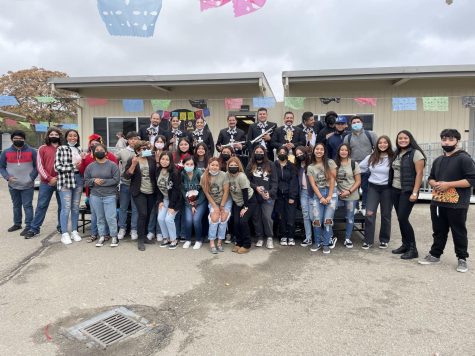 Robles and club adviser Mrs. Ventura are looking forward to seeing more people joining the club by creating big events to attract new members, making paper flowers and painting faces at Mariachi Fiesta. They help put on the Kermes celebration and work with Junction K-8 to celebrate Dia De Los Muertos. Both events are so much fun to be a part of; they bring in mariachis, share delicious food, and have ofrendas and pinatas outside the spanish classrooms.
Anyone who is interested in hispanic culture should check out the Latino club; they meet every Tuesday during lunch in room P-26 with Mrs Ventura.