Granada Teachers Baez and Thayer Release New Album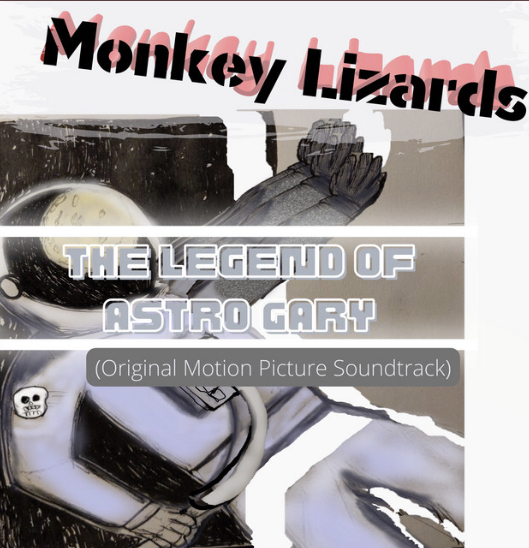 Much like many high schools across the nation, the GHS community is filled to the brim with skilled students, varying from athletic skills to performing arts. Unique to Granada, however, is our array of talented teachers. Two specific teachers included in this are Miguel Baez (game design/computer graphics) and John Thayer (mathematics).  
Baez and Thayer are a part of the band Monkey Lizards along with Brian Surano and Richard Hibbs. Thayer takes the role of singer and songwriter, Baez next as bassist, Surano as drummer, and Hibbs as multi-instrumentalist. With a name chosen by Mr. Thayer's son, Monkey Lizards produce music that tells the story of "heroes, monsters, zombies, magic bus rides, and regular people looking for love in the face of oblivion." 
The indie folk rock band recently released a new album, The "Legend of Astro Gary (Original Motion Picture Soundtrack)." The album was initially recorded with the purpose of being used as a movie soundtrack, but the movie was never finished, resulting in the album being shelved. After fighting for the rights to their music, Monkey Lizards received rights back to release their album at the end of 2021. The movie was meant to tell the story of a human man who fell in love with a shapeshifting woman, previously evolved from a banana slug. His ability to love her, beyond their species difference, results in their immensely powerful love. 
Each of the songs can be related to in different ways, as well. Mr. Baez being a new found father, relates to their songs on a personal level. He states that the song Shell of a Human stands out to him, as it focuses on the protagonist falling in love with a different species. Baez relates to the song due to "the experience of being with [his] newborn daughter, welcoming her to the world and just having so much love for her and her older siblings." While the song was originally written for an alienated woman and lovesick human, the album can be related to in more ways than one. 
The second song, "Astro Gary's First Flight" is inspired by a personal experience Mr. Thayer had. He states that the near entirety of the song "comes from a walk [he] took in Albuquerque, New Mexico." The walk inspired many other parts of the album as well. The album itself is about time travel and the importance of being human. Thayer's humanizing experience of simply walking around the city of Albuquerque helped inspire his album, as it gave him a new perspective of what is important about being human. 
The album can be found on Spotify, Apple Music, and various other music streaming platforms. If you're looking for new songs to add to your playlist, check out "The Legend of Astro Gary (Original Motion Picture Soundtrack)."