Top 10 Albums of the 2000s
With a new millennium now begun, the 2000s were set to be a decade for new musical ideas and achievements. Not only did the 2000s mark a new age of rock and alternative music, but was a golden era for pop, R&B, and rap. This article takes into consideration any album released between 2000-2009 that is an original studio album and not a compilation, live performance, or re-recording. This is a ranking of the top 10 albums of the 2000s.
10- Funeral by Arcade Fire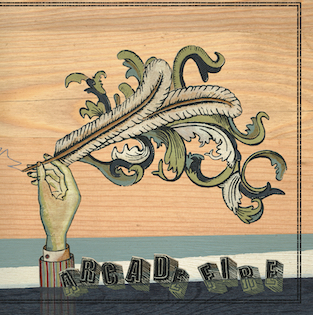 Coming out in 2004, Funeral is the fantastic debut album by Arcade Fire. The band put together an album with great lyrics, great instrumentation, and great production, making it the 10th-best album of the 2000s. Stand-out tracks include "Neighborhood #2 (Laika)," "Une annee sans lumiere," and "Wake Up."
9- Is This It by The Strokes
Alt-rock stars The Strokes came onto the music scene with their debut album Is This It. An album that was well-made but still fun and excitingly fresh, Is This It deserves a spot on this list. Stand-out tracks include "Hard to Explain," "Someday," and "Last Nite."
8- Toxicity by System Of A Down
System Of A Down blasted into the 2000s with Toxicity, a fun, hard-rock record that took inspiration from many different genres of music. The instrumentation and production throughout all the songs are superb and Toxicity is simply an awesome rock album. Stand-out tracks include "Toxicity," "Chop Suey!," and "Aerials."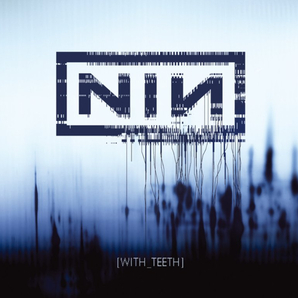 7- With Teeth by Nine Inch Nails
With Teeth brought Nine Inch Nails into the 21st century and is an impactful, thrilling alt-rock album. An album on which NIN frontman Trent Reznor battles addiction and depression, it features excellent songwriting as well as great instrumentation and production. Stand-out tracks include "You Know What You Are?" "The Hand That Feeds," and "Only."
6- Elephant by The White Stripes
One of the best rock albums of the early 2000s, The White Stripes released Elephant in 2004, an album that not only showcases the band's best qualities but gives alt-rock a new edge. Elephant is a masterfully-made album that showed everyone what The White Stripes could do. Stand-out tracks include "Seven Nation Army," "The Hardest Button to Button," and "Ball and Biscuit."
5- American Idiot by Green Day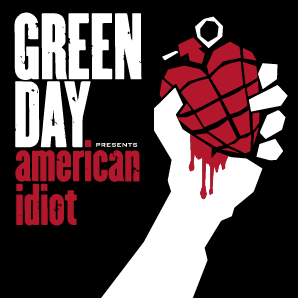 American Idiot is an album that perfectly encapsulates what we were feeling in the early 2000s and still hits today. Full of songs that took on politics and societal norms, Green Day crafted the perfect rock album that connected with many listeners. Stand-out tracks include "American Idiot," "Jesus of Suburbia," and "Boulevard of Broken Dreams."
4- Hybrid Theory by LINKIN PARK
The debut album by LINKIN PARK, Hybrid Theory is an exhilarating record that is jam-packed with great rock songs. Not only did it show LINKIN PARK was a force to be reckoned with, but it delivered us an album full of expertly-crafted songs. Stand-out tracks include "Crawling," "In the End," and "A Place for My Head."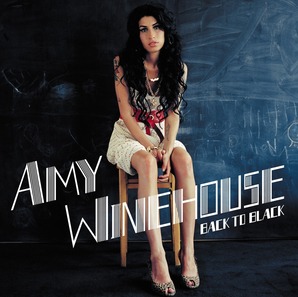 3- Back to Black by Amy Winehouse
The critically-renowned album by Amy Winehouse, Back to Black is a thrilling record that took on the singer's personal problems with heartbreak and addiction. Back to Black is a riveting album that not only made Winehouse a global star but permanently marked the music industry. Stand-out tracks include "Back to Black," "You Know I'm No Good," and "Rehab."
2- Demon Days by Gorillaz
The outstanding second album by Gorillaz, Demon Days is a cool electronic-rock album that only improved upon Gorillaz's first album. This album is just as amazing as it was when it was released, and every song features fun lyrics, great instrumentation, and amazing production. Stand-out tracks include "Feel Good Inc.," "Dirty Harry," and "Kids With Guns."
Before revealing our top spot, it's time to recognize some of the other great albums of the 2000s. Honorable mentions go to The Fame Monster by Lady Gaga, Meteora by LINKIN PARK, I Brought You My Bullets, You Brought Me Your Love by My Chemical Romance, and Good Girl Gone Bad: Reloaded by Rihanna.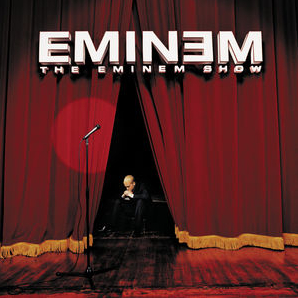 1- The Eminem Show by Eminem
A fantastic album by a fantastic rapper, The Eminem Show not only showed off Eminem's rapping skills but exhibited his ability to craft brilliant music. After this album, Eminem's spot was cemented in rap and music history. The Eminem Show is a remarkable rap album that tackled serious topics while also having a lot of fun. It truly expressed the artistry of the rap genre. Stand-out tracks include "Without Me," "White America," "Business," and "Soldier."