Most Anticipated Games of 2023
2023 is expecting to see over 100 notable games released this year, some with announced release times and some without. After the big hit games from last year like Elden Ring, God of War: Ragnarök, and Stray, a high bar has been set this year to surpass. Many big name games planned for release this year are sequels or remakes, but there are some originals to look forward to.
The Legend of Zelda: Tears of the Kingdom
A sequel to the popular Breath of the Wild, Tears of the Kingdom has been expected for a while now. It was announced at E3 2019, two years after the completion of BOTW, and is finally coming this year to the Nintendo Switch. Based on the cover art of the game, it seems that it may take place above Hyrule, in a sort of floating city. With the huge success and great reception of BOTW, TOTK is expected to meet that quality or surpass it.
Apparently, "industry analysts" predict that this will be the last major game for the Switch.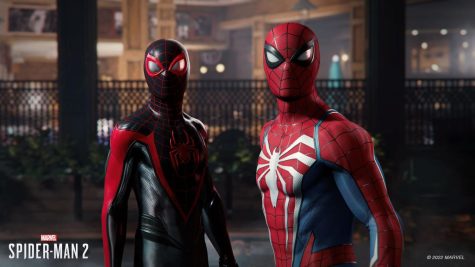 Marvel's Spider-Man 2
A PS5 exclusive, this is another sequel that has been anticipated for a while. Its production was announced and showcased in 2021. The production company is still Insomniac Games, which made the original game and the Miles Morales DLC. This game seems to include both Miles and Peter as playable characters in the main game, along with many new features and infamous villains.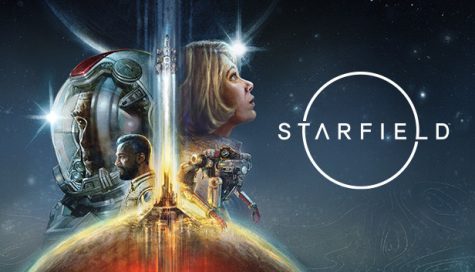 Starfield
The first new-name Bethesda game in a long time, Starfield is a game many people are looking forward to. Having been described as "Skyrim in space", Starfield tries to take a new angle on other science-fiction RPGs, deriving a lot of the featured tech from real world NASA projects. Some people have raised concerns about the integrity of the game, seeing as Bethesda is somewhat infamous for its buggy games. This game also started production a long time ago, apparently being in active development since 2015.
People have raised concerns that it will be delayed further, into the second half of 2023 or later as opposed to the first half of 2023. These concerns began with the official release date of another Bethesda game, Redfall, being set for May 2nd, 2023. Starfield is said to have its own showcase, separate from the rest of the Xbox showcase, but that and the game itself don't have release dates.
When the game does come out, it will be available on the Xbox Series X/S and Microsoft Windows.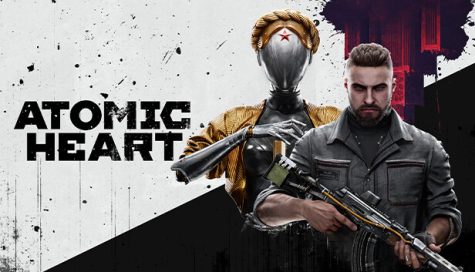 Atomic Heart
Taking place in an alternate Soviet Union during 1955, Russia is connected through advanced technology and robotics. Machines linked together in the "Kollektiv 1.0" system fill the Soviet Union, and the leaders of Russia's technological advancement aim to incorporate humans into the collective consciousness. Something goes wrong in the system, and as the robots begin to rebel and fight humanity, Major Nechaev (or P-3) works to contain the issue.
The game, inspired by Bioshock, is an FPS with action RPG elements. The player utilizes broken parts and mundane appliances to craft weapons, which are used against mechanical and biomechanical enemies alike. They also have a glove that can interact with the enemies by freezing them, electrocuting them, or using telekinesis.
Atomic Heart will be the developers', Mundfish, first big title. The game will be released on PS5, PS4, Xbox One, Xbox Series X/S, and Microsoft Windows.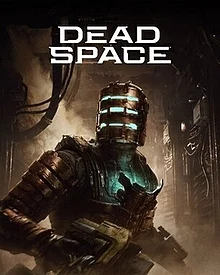 Dead Space (2023)
Dead Space is one of the most well received horror games of all time, receiving many different awards after its release. Despite its perceived commercial failure from EA Studios following the two main sequels and other spin-offs, it remains a very critically acclaimed game. This year, people expect the release of a remake of the original Dead Space for the PS5, Xbox Series X/S, and PC (Unfortunately, it won't be released on older generations of the popular console lines). New features seem to be included in the remake, including zero gravity mechanics.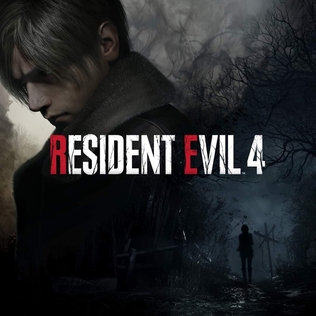 Resident Evil 4 (2023)
RE4 (2023) is expected to be a new and improved version of the original game from 2005. Capcom has been working their way through the older games making remakes, and the fourth main installment is up next. Widely regarded as one of, if not the best Resident Evil game, the original edition is also the longest, averaging at about 15 hours of playtime.
The remake seems to include some mechanics new to the game, like crouching and stealth, and a sort of parry to some enemies. Some have speculated that there will be a feature similar to that of RE2 and 3, where the main antagonist will hunt the player through the map. It's also possible some events or storylines will be added to or retconned from the original iteration.
The Resident Evil 4 Remake is expected to release on March 24th, 2023, on PS5, Xbox Series X/S, and PC.