10 Great Murder Mystery Movies To Watch Now
A wide-ranging category of films, a murder mystery could be any story focused on solving a murder. This is a list of all the murder mysteries you have to see whether they're classics, campy nostalgia, or a new release.
Clue (1985)- Based on the board game of the same name, Clue is a fun, campy movie starring such actors as Tim Curry, Madeline Kahn, Christopher Lloyd, and Michael McKean. It'll remind you of the fun of Clue while putting its own twist on the game. It's a fun comedy that's great to watch any night.
Knives Out (2019)- The movie that had us all talking in 2019, Knives Out is a modern murder mystery that features the first appearance of Daniel Craig's character Benoit Blanc. Knives Out has all the makings of a great mystery with a large group of suspects, an interesting murder, and plenty of plot twists. Check out Knives Out and its sequel, Glass Onion, if you haven't already.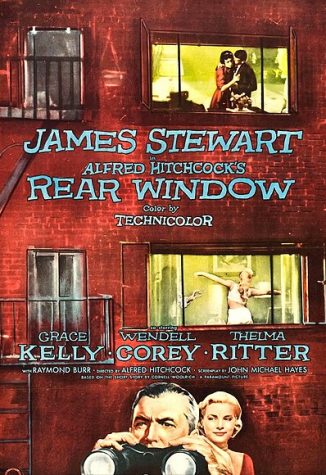 Rear Window (1954)- One of Alfred Hitchcock's best works, Rear Window takes place in just one location: a shared courtyard guarded on all sides by homes of very unusual people. L.B. Jefferies, played by James Stewart, thinks he's witnessed a murder, but what can he do when he's trapped in his apartment? Rear Window is a classic film that has everything you want in a murder mystery.
See How They Run (2022)- The newest film on this list, See How They Run is a classic whodunnit that includes everything needed for a good murder: a victim who seemed to deserve it, a lot of people who wanted to kill him, and two detectives who are facing pressure to solve the case. It doesn't have that many twists, but it is a true murder mystery that makes for a great watch.
The Usual Suspects (1995)- One of the best movies on this list, The Usual Suspects is more than a murder mystery. With a cast of characters who are all too familiar with the world of crime, The Usual Suspects will have you waiting in suspense to see what happens next. It's a great pick for murder mystery fans and all-around movie buffs.
Se7en (1995)- Already a classic 90s film, Se7en is a fun, twisted movie featuring such stars as Brad Pitt, Morgan Freeman, and Kevin Spacey. While we may know who the killer is, it's still a mystery to our protagonists who have to quickly solve a string of murders.
The Fugitive (1993)- Starring Harrison Ford in the lead role of Dr. Richard Kimble, The Fugitive follows a vascular surgeon accused of murdering his wife. Soon we learn Richard Kimble didn't kill his wife, but the U.S. marshal on his case doesn't care, so it's up to him to find the real killer. With support from Tommy Lee Jones and many other stars, The Fugitive is a thrilling, suspenseful movie.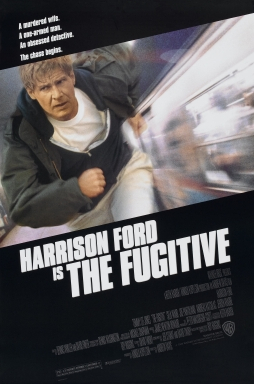 Memento (2001)- Memento is not your regular murder mystery. The film follows a man with extreme memory loss who has to solve his wife's murder, despite the fact he can't remember what happened 15 minutes ago. It's an imaginative film that really makes you think and is an excellent watch.
The Pink Panther (2006)- While the 2006 reboot of The Pink Panther isn't of the highest quality, it sure is fun. With all of the campiness of the original Pink Panther movies, the movie follows Inspector Clouseau (played by Steve Martin) as he has to solve a murder and find the Pink Panther diamond.
And Then There Were None (1945)- A piece of classic film noir, And Then There Were None is a thrilling murder mystery from the golden age of cinema. Based on the Agatha Christie novel of the same name, this movie is required viewing for any murder mystery fan. If you came to this list to find one movie, this is it.