This Month in History: October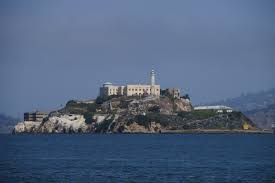 The month of October is usually known for Halloween, but so many interesting things have happened in October throughout history. From 1864, to 1931, to 2011, this month has seen a lot of action.
October 5, 2011
Apple Co-founder, chairman, and CEO, Steve Jobs, died on October 5, 2011. Despite his various health issues, Jobs kept his position at Apple for a very long time. Through tumor removal surgery in 2004, and a liver transplant in 2009, he kept working. 
Inventing the Macintosh, iPod, iPad, and most notably, the iPhone, Jobs made his mark on the technological world. However, he finally stopped on August 24, 2011. Six weeks later the father of four passed away at his home in Palo Alto.
October 17, 1931
On October 17, 1931, notorious crime boss Al Capone was arrested for tax evasion.  Born in Brooklyn in 1899, Al Capone's life got off to a rocky start. When he was only 14, he was expelled from school, and joined a gang, starting his life of crime.
By 1920, Al Capone was in Chicago, the city he is most associated with. He quickly received a job running Johnny Torrio's illegal enterprises. Johnny Torrio, who was a prominent crime boss and pioneer of modern organized crime, eventually retired and left Capone in charge. 
Prohibition was able to set Capone up for almost immediate success, since it opened doors for bootleggers and gangsters like him. He quickly rose to the top of the FBI's most wanted list by 1930. Capone was able to avoid arrest for a while by bribing officials, maintaining various hideouts, and scaring witnesses. 
During the period of time he spent avoiding arrest, he spent time wiping out other gangs through massive battles, the most notable one being the St.Valentine's Day Massacre. 
Capone, who had many enemies, had a massive enemy in the FBI's Elliot Ness. Ness was the leader of a group of federal agents known as the "untouchables," since they were known to be incorruptible. 
Ness was finally able to arrest Capone on October 17, 1931, for tax evasion. In addition to his arrest, Capone was also fined $80,000. Capone wasn't sent to Alcatraz at first, but he was quickly transferred there after he was accused of manipulating the system at the U.S. Penitentiary in Atlanta. However, he was released only 8 years later, in 1939, on good behavior. For the last year of his time in prison, he suffered from syphilis, which also played a part in his release. 
Not even ten years later, Capone died in Palm Island, Florida, in 1947.
October 31, 1864
While the 31st is usually associated with Halloween, it was also a massive date for the passing of the Thirteenth amendment, when Nevada became the 36th state.
During his reelection campaign, President Abraham Lincoln knew that he needed all of the support he could get. The Nevada territory stood out to him because of their largely republican population, and the wealth it had recently acquired from all the gold and silver found in the west. 
Despite only having 40,000 inhabitants, when the usual state requirement is 60,000, Nevada was admitted as a state rather quickly. Lincoln knew that he could count on the citizens and congressmen of Nevada to support the Thirteenth amendment when he proposed it and also support him for reelection in the presidential election.
October has always been an eventful month, in 1864, and today. Looking back on the history of October can help us appreciate all the fun things that it offers every year, and appreciate the rich history of our country.