10 Movies To Get You Ready For the Holidays
It's finally December which means the holidays are upon us and there's no better way to celebrate than with a movie marathon! Here are 10 movies you need to see this holiday season.
Klaus (2019): A newer Christmas film by Sergio Pablos, Klaus is about a postman who isn't interested in delivering mail; so he's sent way up North to a place with no mail but also nothing to do until he meets a man named Klaus. It's a heartwarming, family-friendly film that puts its own twist on the origins of Santa Claus. It's fun to watch and is a great movie for the holidays.
National Lampoon's Christmas Vacation (1989): A classic from National Lampoon, this movie is one of many Christmas classics that follows a dysfunctional family where nothing seems to go right. With a stacked cast and great performances from actors such as Chevy Chase, Randy Quaid, and Julia Louis-Dreyfuss, it's no wonder Christmas Vacation was so funny. It's a great film for the whole family.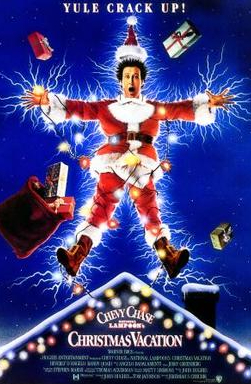 Home Alone (1990): This article wouldn't be complete without the classic 90s film Home Alone. Full of funny characters and a fun plot, it's the perfect movie to watch every Christmas. While you've probably already seen it, Home Alone is always worth a re-watch, especially this time of year.
The Polar Express (2004): Already a classic in my mind, The Polar Express is a great, heartwarming film focused on a train full of kids headed to the North Pole. The movie is full of great messages about helping others and learning to believe in yourself and others. It doesn't hurt that The Polar Express has a star-studded cast including Tom Hanks and Josh Hutcherson.
The Santa Clause (1994): The 80s and 90s were a great time for Christmas comedies, and The Santa Clause only proves that. Starring Tim Allen, it's a fun film about a man who seemingly becomes Santa Claus. It's a funny film that's also great for the whole family.
A Charlie Brown Christmas (1965): A classic Christmas film that started on TV, A Charlie Brown Christmas is just another one of the fantastic installations in the Peanuts franchise. It stars all our favorite characters and is the perfect movie to watch during the holiday season.
How the Grinch Stole Christmas (1966): Another Christmas classic that started as a TV special, the original How the Grinch Stole Christmas must be one of the most well-known Christmas movies. While it's a short film, it includes great characters, a fun plot, and an amazing soundtrack. If you haven't seen the original How the Grinch Stole Christmas then you need to see it this year.
The Year Without a Santa Claus (1974): The Year Without a Santa Claus is an amazing animated movie that leaves you feeling nostalgic for the 70s. With its classic animation style and a great plot full of funny characters, it's a great movie to watch during Christmas. It'll have you feeling a whole rainbow of emotions and it's perfect for a family movie night.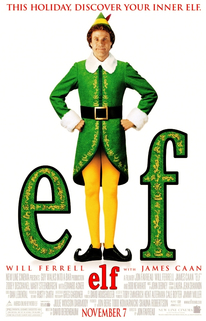 Elf (2003): Returning to a movie within this century, Elf is a very well-known Christmas film starring Will Ferrell among many other talented actors. It's a hilarious movie that encompasses the holiday spirit and is the perfect choice for a Christmas movie marathon.
A Christmas Story (1983): This list would not be complete without the 1983 classic A Christmas Story. It is one of the best Christmas movies of all time and includes a hilarious plot with hilarious characters. Every element of this movie is on point and will leave you laughing the entire time. If there's one movie you need to watch this season, it's A Christmas Story.